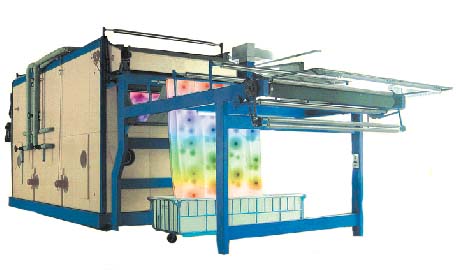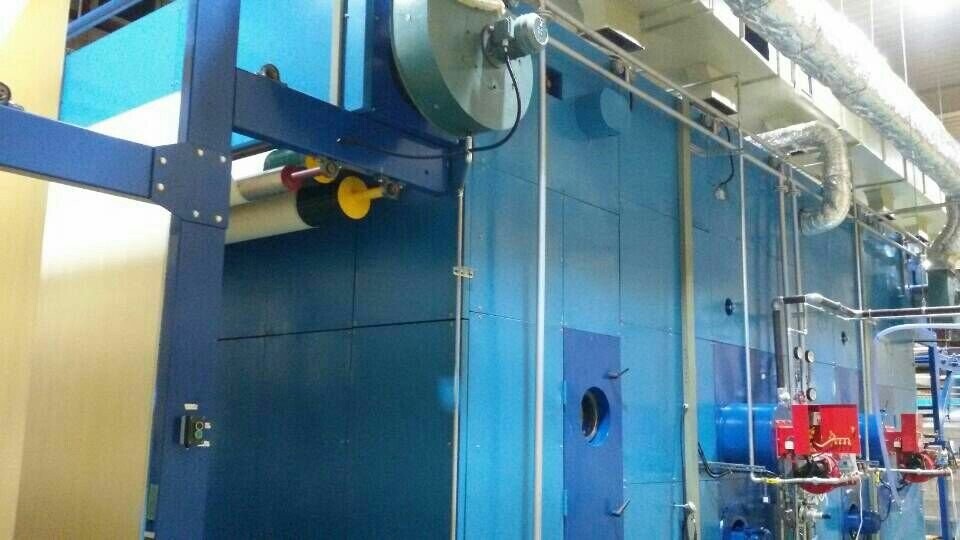 TECHNICAL SPECIFICATIONS:
Model:VK 701

Machine hand:left or right.
Guide roller width series:1800~3800mm(increase 200mm for each gear).
Fabric width series(single-width or double-width)1600~3600mm.
Cloth containing capacity:140,210,280,350,420,490 meters(capacity of single width and single layer).
Length of loop:1.25~2.5 meters,adjusting scale:1:2.
Maximum cloth speed:40,50 or 80,100 meters/min
High temperature heat source:Indirect heating:light diesel oil,middle-light diesel oil,heavy oil,natural gas,city coal gas,super-heated steam;direct heating;electricity.
Temperature and steaming medium:Saturated steam:100℃;Super-heated steam of low temperature:100℃~105℃;Super-heated steam of high temperature:150℃~185℃ or above 185℃;Dry hot air:150℃~185℃ or above 185℃.
Steaming time:According to cloth speed and cloth containing capacity:1.75~35 mins(cloth containing capacity:140 meters,cloth speed:4~40 meters/min);2.1~42mins(cloth containing capacity:210 meters,cloth speed:5~50 meters/min.
Entry and exit mode:Entry and exit deivces are set on the fore-and-aft terminals or the same terminal of the machine;suit for single width,single layer,single width & double-layer,double-width & double-layer;Suit for woven fabrics and knitted fabrics;Dye absorption without sublimation and smear;Single width & double-layer and double-width & double-larer can take effect on condition that there are no lapels of woven fabrics and knitted fabrics.
Drive mode:frequency conversion electric motor drive.
Suit for the following fabrics:Aging steaming fixation and baking of natural fibres,synthetical fibres,chemical fibres and their blended woven fabrics,knitted fabrics and non-woven fabrics.Weight range of various fabrics:56~450g/m2
Suitable dyes:direct dyes,reduction dyes,active dyes,dispersed dyes,acid groceries,metal complex dyes,dopes,salt dyes,and so on.
Minimum steam pressure:3kg.
condensate maximum allowable temperature:60℃.